Many product developers believe there is no necessity for an ASO App Store Optimization or ignore its importance, a segment of them believe that ASO is just about keyword optimization, while some of them set for themselves expectations that are too good to be true. In any case, what you must understand is broadly you can categorize all your ASO activities into three sections: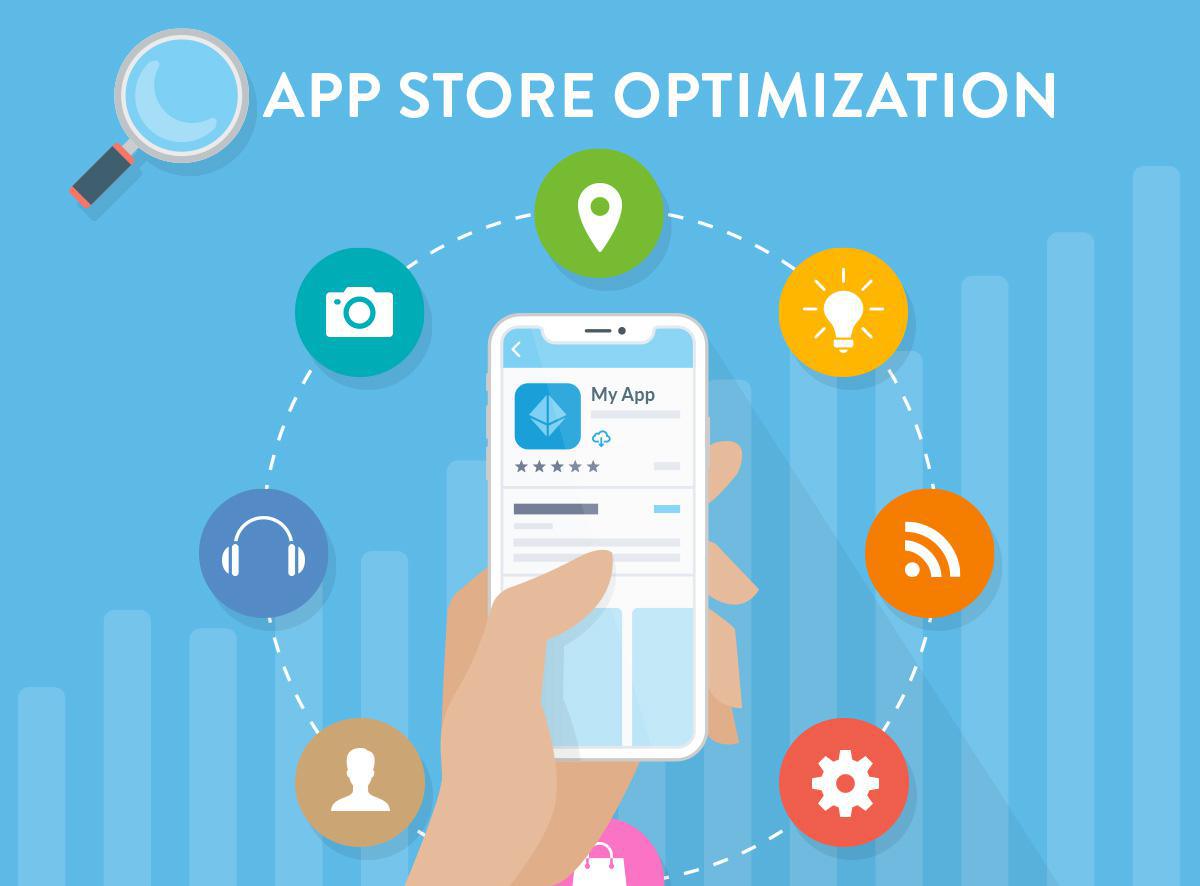 App Store Optimization Strategy:
Involves planning, how do I align my optimization goals with my app's growth goals. What should my focus be? Is it keyword optimization or conversion rate optimization?
App Store Optimization Tactics:
The tactics solely depend on which platform you want to optimise your app for. Is it Apple's App Store or the Google-Play Store? Once you decide, you have to follow the rules to be featured in the respective app markets.
App Store Optimization Execution:
This is the implementation stage where the keyword research is performed, CRO loops are set up, A/B evaluation tests are performed. To emerge triumphant from an app store optimization strategy paying attention to the following factors is crucial:
Market position
The first factor you need to consider for yourself is where do you stand in the app market? Are you a starter, entrepreneur, small business person, or medium-scale business owner? Depending on the answer to your question, you can target the market that has more scope of exploring what you are ready to offer. You can also utilize the services of custom listings on google play store to aid you in market aggregation to gather a considerable volume for testing purposes.
Competitors
Niche markets target specific audiences, earning their respect is a highly expensive affair, these smaller markets contribute to smaller traffic. Plus, you will need to not solely rely on the app store optimization, you need to look beyond and hire content marketing services, paid acquisition, and SEO experts. Whereas bigger markets with high competition battle with each other every single day, it is very tough to get into the block of the first five positions in the app listing due to the excessive supply of apps for that particular industry.
Brand identity
This is the biggest Trump card. A big brand name automatically gets a good number of downloads, and people share the brand values as long as the brand continues to support them and don't look for an alternative. Whereas a smaller brand or an upcoming brand should capitalize on building trust and loyalty in the beginning stages. Another reason why people choose brands that they are aware of is so that they are not in for shocks or surprises as compared to the chances of it happening when using a new app in the store.
Traffic
To get to the root of the matter, visualisation helps you understand your traffic sources by slicing them down into search, browser, device. How much of it is organic and paid for? Does this example help you to explore new markets or improve existing ones?
For a deep App Store optimization analysis, other factors such as the user acquisition and the UI/UX of your App must also be examined to get a complete perspective of ASO.